Domine Sampler - A Compositional Legacy Program
OVERVIEW
The San Fernando Valley Symphony Orchestra (SFVSO) is excited to introduce an opportunity for students of all ages, instruments, and voice to perform works by the renowned composer James Domine. The highest caliber of these students will be selected to perform one movement of a Domine Concerto or solo work on one of the San Fernando Valley Symphony Orchestra concerts. Each concert will include a "Domine Sampler" for the audience to be introduced to these great works. Domine's compositions are available on his website http://www.jamesdomine.com/ 
For audition information, please contact the co-chairs, Joanna Ezrin or Nara Petrosyan: 
joannaezrinschauer@gmail.com 
narapianostudio@gmail.com 
GOALS
Introduce great new works to our community; 
Provide students with new and rare performance opportunities.
Domine Sampler – Philosophy
The art of music is the language of emotion, the embodiment of aesthetic expression. The elements of music engage the simplest to the most complex forms of human communication. The symphony orchestra, as it exists today, emerges from a blazing fiery forge of unrelenting genius, the culmination and product of centuries of research and development, brought to fruition by successive generations of composers, each finding their own path through the labyrinth of music. 
An orchestra by definition harnesses the combined expressive capabilities and powers of a very specific yet purposefully diverse set of highly trained, disciplined and focused artists. The objective pursuit of an orchestra is to give a performance that fulfills the expressive intent of the composer, whose ideas are communicated to the audience through the experience of the music itself. 
Since 1983, James Domine has led the San Fernando Valley Symphony Orchestra in many orchestral concert performances that over the years have become an integral part of the cultural life in southern California. In a universe filled with wonderful music, it is natural, after decades devoted to the pursuit of excellence, to philosophize about what our orchestra, in its relatively small corner of a vast and uncharted terrain, has been able to contribute to the larger, seemingly limitless world of music. In retrospect, one of the primary contributions the SFVSO has made to the larger sphere of musical endeavor is a substantial number of new and unique compositions. 
The Domine Sampler is a supplemental legacy program of the San Fernando Valley Symphony Orchestra. Since its inception, the SFVSO has always embraced the performance of new compositions as an integral part of our artistic mission. Every year we are pleased to present premiere and/or rarely heard works not because they are new, but because their expressive qualities represent an opportunity to provide our audiences with unique and interesting musical experience. As a composer, James Domine has performed many of his orchestral compositions with the SFVSO. These would include 6 symphonies, 3 piano concerti, concerti for violin, viola, violoncello, alto saxophone, flute, French horn, bassoon, guitar, excerpts from his opera "Luke and Sarah," among other works. Some contemporary composers whose works have been recently performed by the SFVSO would include: Michael Kibbe, Charles Fernandez, Larry Tuttle, Richard Egizi, Ralph Kessler, Cary Belling, Nathan Le, Ted Twitchell, Rocco di Giovanni, Elmer Bernstein & Roberto Martinez. 
***Some of the upcoming or recent Domine Sampler performers are listed below:***
Caitlyn DePrano - Solo Piano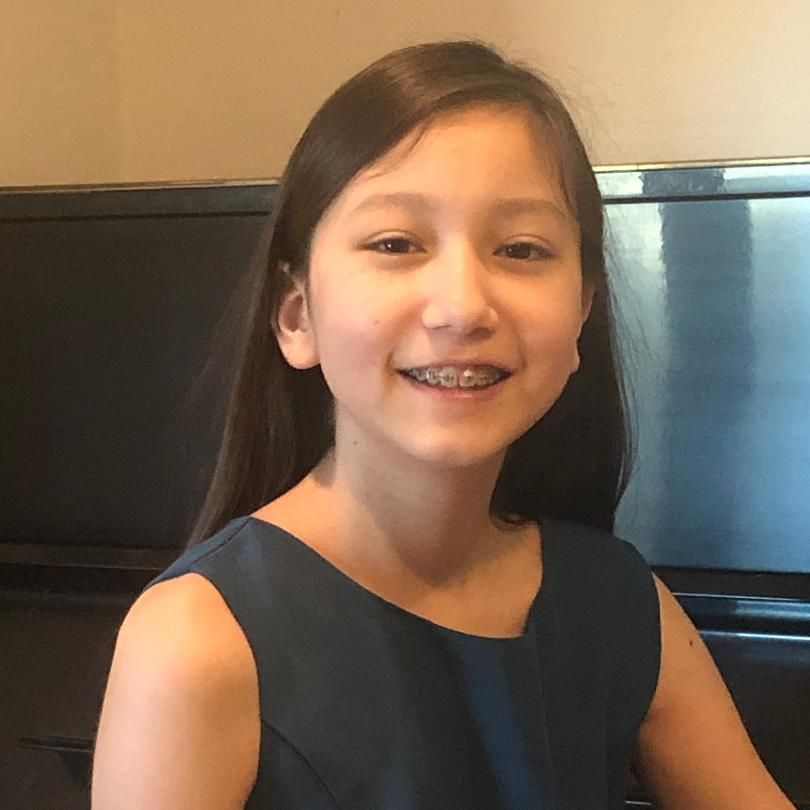 Caitlyn DePrano
Caitlyn DePrano is a 13 year old freshman at Oak Park High School. At the age of 5, she began her piano studies with Mr. Bradley Gregory. For the past four years she has been under the tutelage of Ms. Joanna Ezrin.
Caitlyn has participated and earned awards in various competitions in Los Angeles including the Contemporary Festival, the Southern California Junior Bach Festival, the Woodland Hills Rotary Club (WHRC) Scholarship Competition, and the Domine Festival. She has been a consistent scholarship winner in the WHRC competition and just this year was awarded first place in her division. Her exceptional scores in the Certificate of Merit exams have qualified her to attend the annual Music Teachers Association of California conventions. In addition to studying classical piano, she discovered her love for jazz. She joined Medea Creek Middle School's jazz band and subsequently the Oak Park High School's jazz band as a drummer. 
Aspiring to grow up as a molecular biology researcher, Caitlyn volunteers at the Conejo Valley Botanical Garden to learn about plants and environmental protection. She also teaches at the Agoura Math Circle, a non-profit after school math club open for elementary to high school students. 
Caitlyn can never forget the amazing experience when Maestro James Domine composed "Caitlyn's Rag" especially for her. She performed it with the Woodland Hills Chamber Orchestra on March 1, 2020. Caitlyn is extremely appreciative of Maestro James Domine for providing this rare opportunity of having her participate in the Domine Sampler program playing "China Variations" with the San Fernando Valley Symphony Orchestra.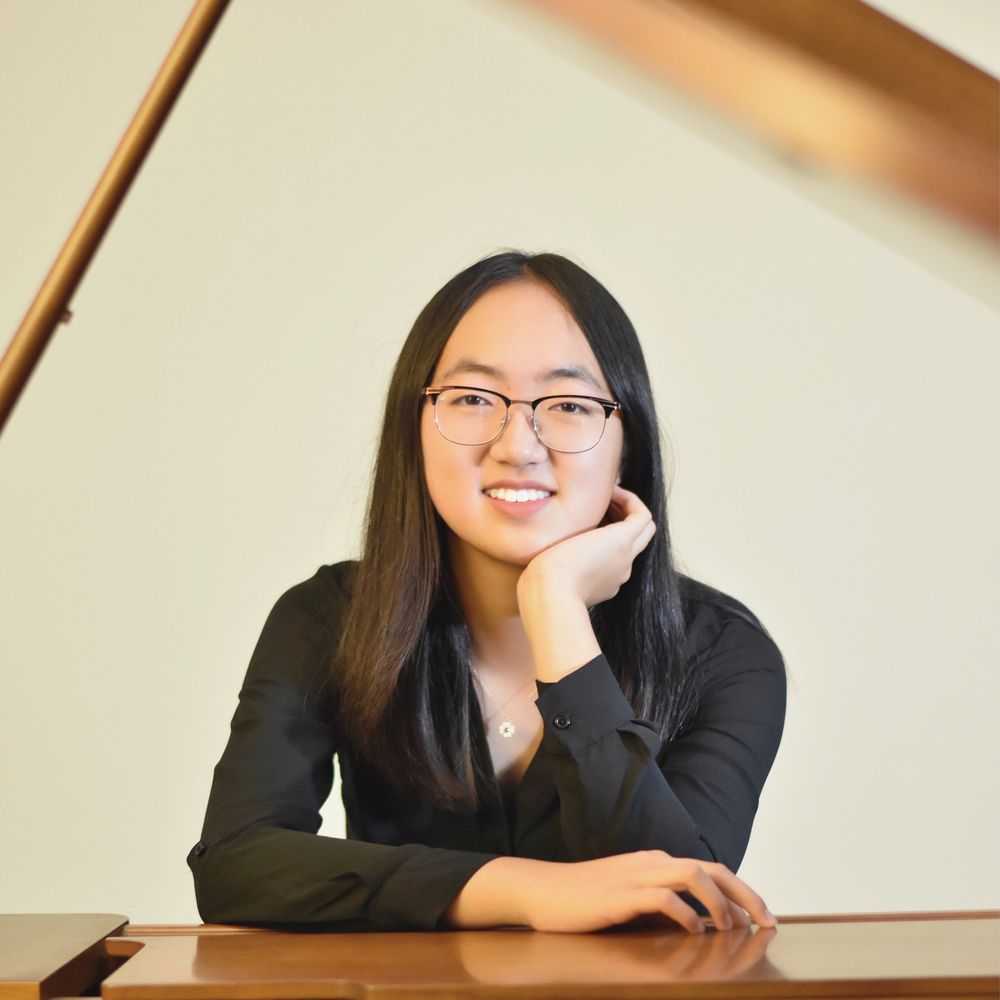 Michelle Bi
Michelle Bi is 15 years old and in 10th grade at Oak Park High School. She was slated to perform in the Domine Sampler program in March 2020, but the pandemic meant the concert could not happen until now. She began playing piano at the age of five and has been devoted to the art of making music ever since. Over the years, Michelle has had the privilege of being taught by Ms. Jue He (Illinois) and Ms. Wen-qin Liu (California). Since 2015, she has been studying under Ms. Joanna Ezrin. Michelle articipates in the Certificate of Merit (CM) program annually and has been selected to perform at the MTAC Convention every year with excellent scores in the CM exams. She has received awards consistently in competitions, including the Contemporary Festival, the Junior Bach Festival, the Sight Reading Festival, the Memorial Awards, and the San Fernando Valley Symphony Orchestra Scholarship Competition. She has also been selected to the Circle of Winners in the Fullerton College Piano Ensemble Competition. In 2018, she was nominated as a winner of the American Fine Arts Festival and traveled to New York to perform at Weill Recital Hall in Carnegie Hall. Outside of piano, she plays clarinet in her school's band and has also participated in marching band. Michelle is immensely thankful to Ms. Joanna Ezrin and Maestro Domine for this wonderful opportunity, and she is extremely honored to finally be playing with the San Fernando Valley Symphony Orchestra.
Leo Barasch - Solo Violin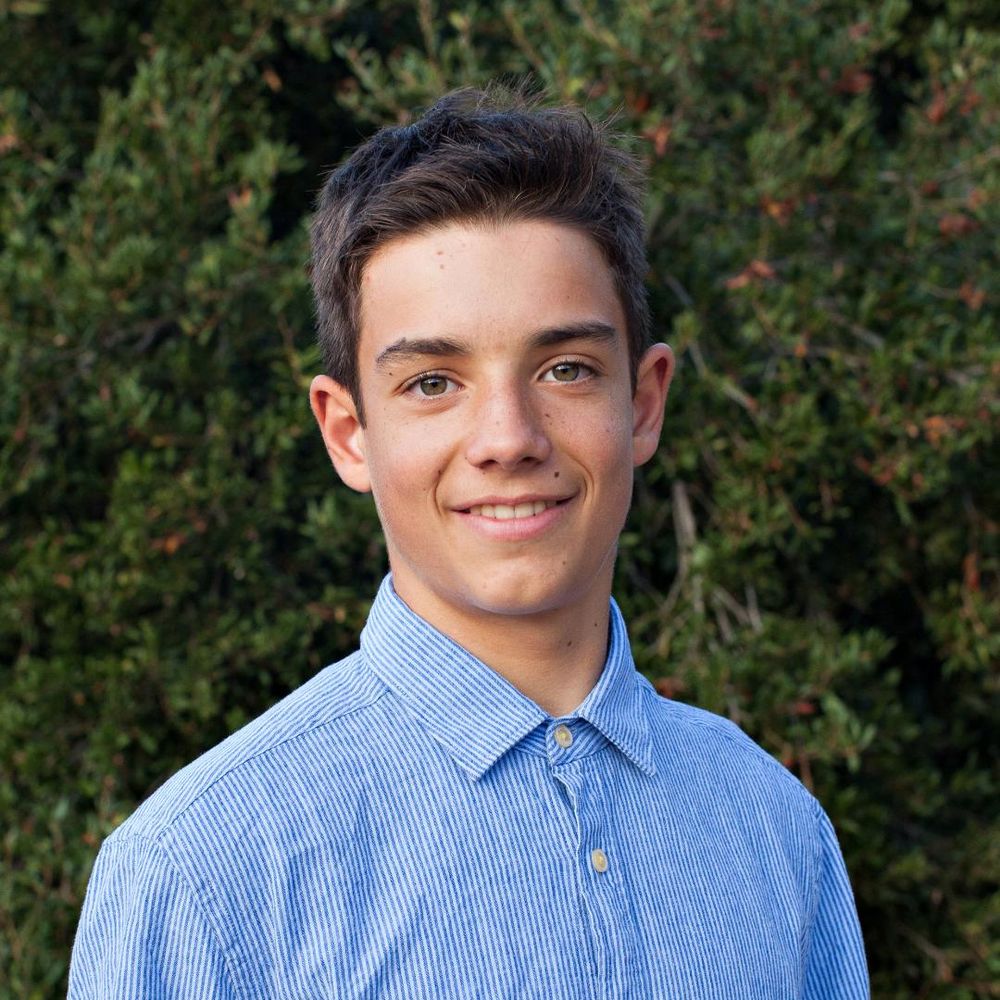 Leo Barasch
Leo Barasch, age 15, is a freshman at Agoura High School. When Leo was three years old, he showed an immediate interest in violin after attending his first orchestra concert. He began lessons shortly thereafter. An impassioned musician, Leo currently performs with the Los Angeles Youth Symphony Orchestra as well as Agoura High School's Chamber and Symphony Orchestras. Previously, he was a member of the Conejo Valley Youth Orchestra where he served one season as concertmaster. Aside from music, Leo is an avid cyclist, both road racing and competitive mountain biking. He also likes to surf and play tennis. Other interests include organic and biodynamic farming and animal welfare. Leo is grateful for his long-time teacher, Lauren Deutsch, and his family for their continued encouragement and loving support, and is thankful to the San Fernando Symphony Orchestra for this opportunity.Add text